THE #1 ONLINE TRAINING PLATFORM IN SWITZERLAND.


Whatever your level or your goals, benefit from coaching tailored to your needs and from anywhere!
Start training

COMPLETE AND PERSONALIZED SUPPORT!
Get programs and meals tailored to your body and your goals.
MORE THAN 3000 MEMBERS ALREADY REGISTERED…
And when do you start to transform your body?
CONCEPT
Welcome !
BYB squad has been created with the aim of giving you the means to reach the body you always wanted to have as well as to strengthen your state of mind.
That online training platform is a unique concept because each month, we offer you different training sessions, new features that will allow you to avoid getting into a routine and stay motivated.
The goal of this platform is to give you all the keys for you to achieve your goals, and this no matter your sport level. Indeed the trainings that are available on the platform are for anybody from the beginner to the advanced.
We have different training programs :
– Double shred challenge
– New year new me challenge
– 30 day cardio Abs Boxing
– 33 minutes challenge
– Fire challenge
– Mobility & stretching
– Cardio Boxing
You will be able to find all the exercises in the videos and it will be adapted to do it at home or at the gym.
We aim for a complete guidance that's why you will also find different meal plans specific to the goal you have chosen. Recipes videos will as well be available.
Today you have the possibility for a new start and to take control of your life. The only thing you need is to believe in yourself and be consistant.
Get started and become the best version of yourself !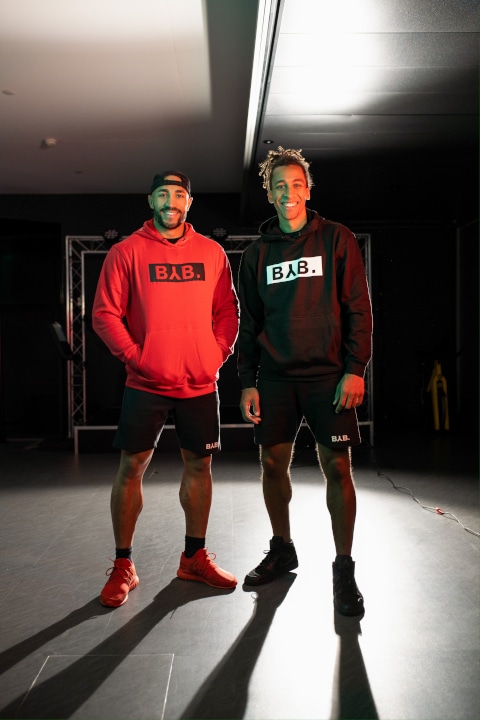 THE FOUNDERS OF BYB SQUAD.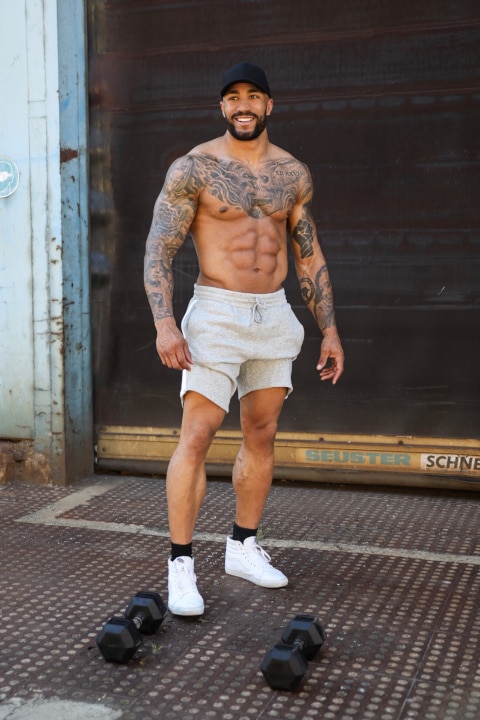 JASON KALAMBAY
Personal trainer and professionnal K1 boxer on kickboxing
My goal today has become very clear: and it's your goal!
My honest wish is to try and help anybody that I cross paths with. I want everyone to feel better in their bodies and to achieve their personal goals.
I want as many people as possible to realize that you will only own one body and the faster you take full control of it, the longer and better you will live.
If you can put your trust in us and consistently follow our instructions and method I can guarantee that you will achieve your physical goals and become the best version of yourself.
Today I understood the secrets of this particular field and that allows me to succeed with each individual person.
JESSY KALAMBAY
Personal trainer and ex tennis player
Passionate about sports since my childhood, I first started taking classes in martial arts, then tennis. I got hooked on tennis from the very start and knew it would become a big part of my life & my professional career.
Through this incredible sport, I learnt to set myself goals. I learnt to push past my limits both physically and mentally. I learnt to deal with pressure and most importantly, to believe in myself. I learnt to believe that anything is possible.
It was really when I became a tennis coach that I realized that I loved to teach and share my passion for sports with others.
Today, I am a personal trainer, co-founder of BYB squad and I ended my tennis career a few years ago, to devote myself 100% to coaching !!!